Skip to Content
Comprehensive Dental Services in Conroe, TX
Woodland Lakes Dental Studio provides all-in-one dental services in Conroe, TX. We offer a wide range of quality dental care for individuals and families. Our clinic prioritizes patient satisfaction and strives to ensure a pleasant experience for patients of all ages. Our friendly staff is here to help you through your oral health journey with compassionate service and patient care. We'll help you achieve the smile you've always wanted by improving function and appearance. Our affordable dental care can restore your smile and boost your confidence. We focus on supporting patient comfort and convenience. Whether you're looking for emergency dental treatment or cosmetic dentistry, we'll provide you with the care you need.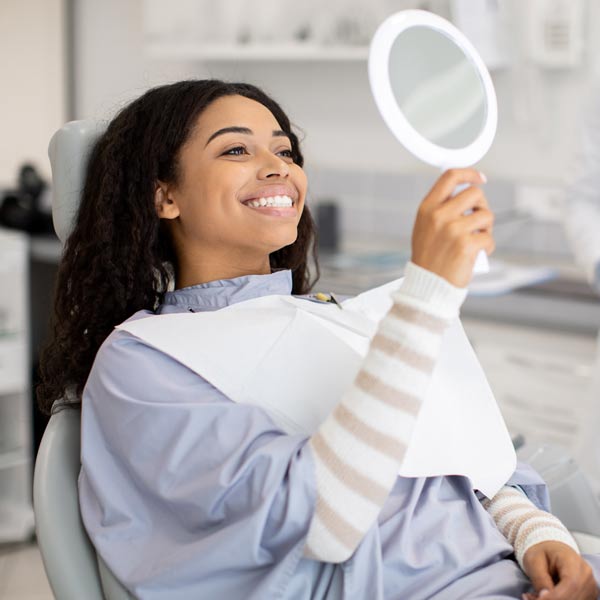 Achieve Optimal Oral Health
Our dentists can repair cavities, apply dental crowns, cover cracks, and fix discoloration. We perform essential procedures to prevent and treat decay and disease. We will help you and your family achieve optimal oral health by addressing common oral hygiene issues and establishing an in-depth treatment plan. We offer routine services and transformative care to restore your health and address your concerns. Our comprehensive dental procedures include dental implants, routine checkups, and cosmetic smile makeovers. The dental care services we offer include the following:
Prevent, Treat, and Repair
We do our best to make all our patients as comfortable as possible. Our clinic offers complete dental care with all the latest technology, tools, and techniques necessary to provide the best possible care. Our services help prevent disease and repair damage through essential dental procedures. We help all our patients achieve better oral health with affordable dental care and financing options. Our goal is to create confident smiles with comfort and convenience. We offer customized treatment plans for every patient to help them meet their needs and goals. Our compassionate staff is available to answer your questions and address your dental care concerns.